Social Good Brasil is a pioneer company in promoting social entrepreneurship in Brazil.Through programs and events SGB supports, inspires and connects social protagonists that, through their actions, have already impacted direct or indirectly more than 8 million people.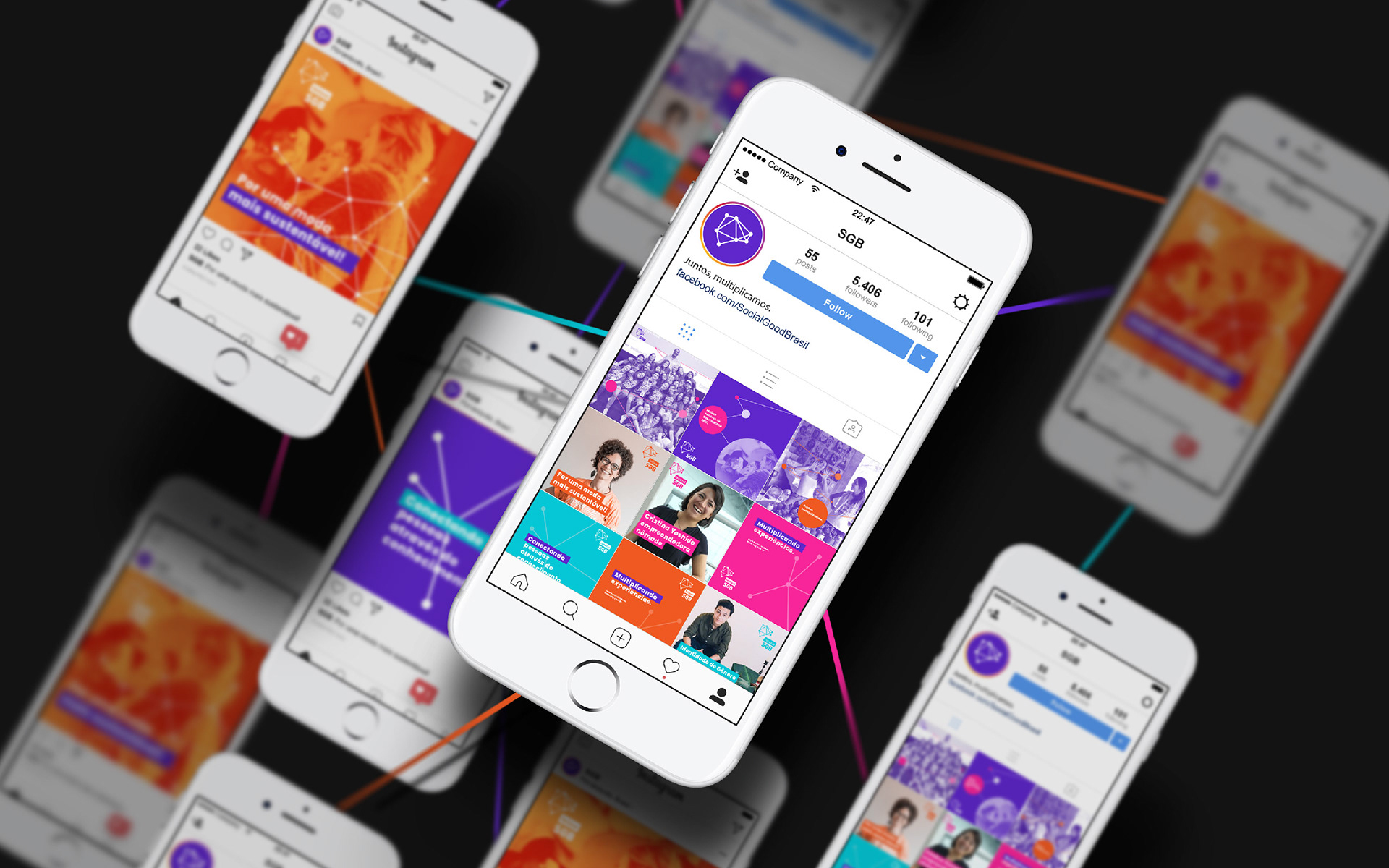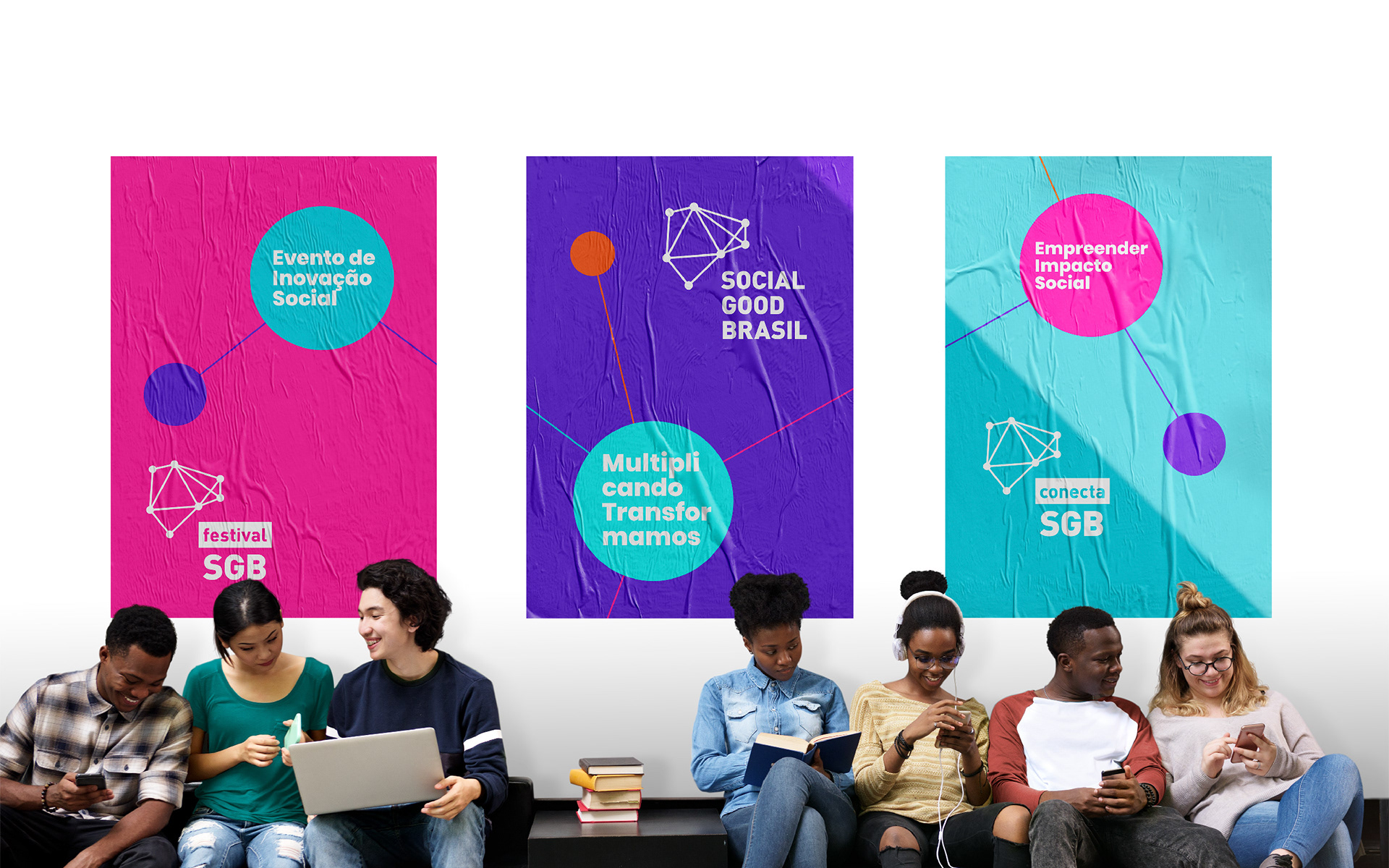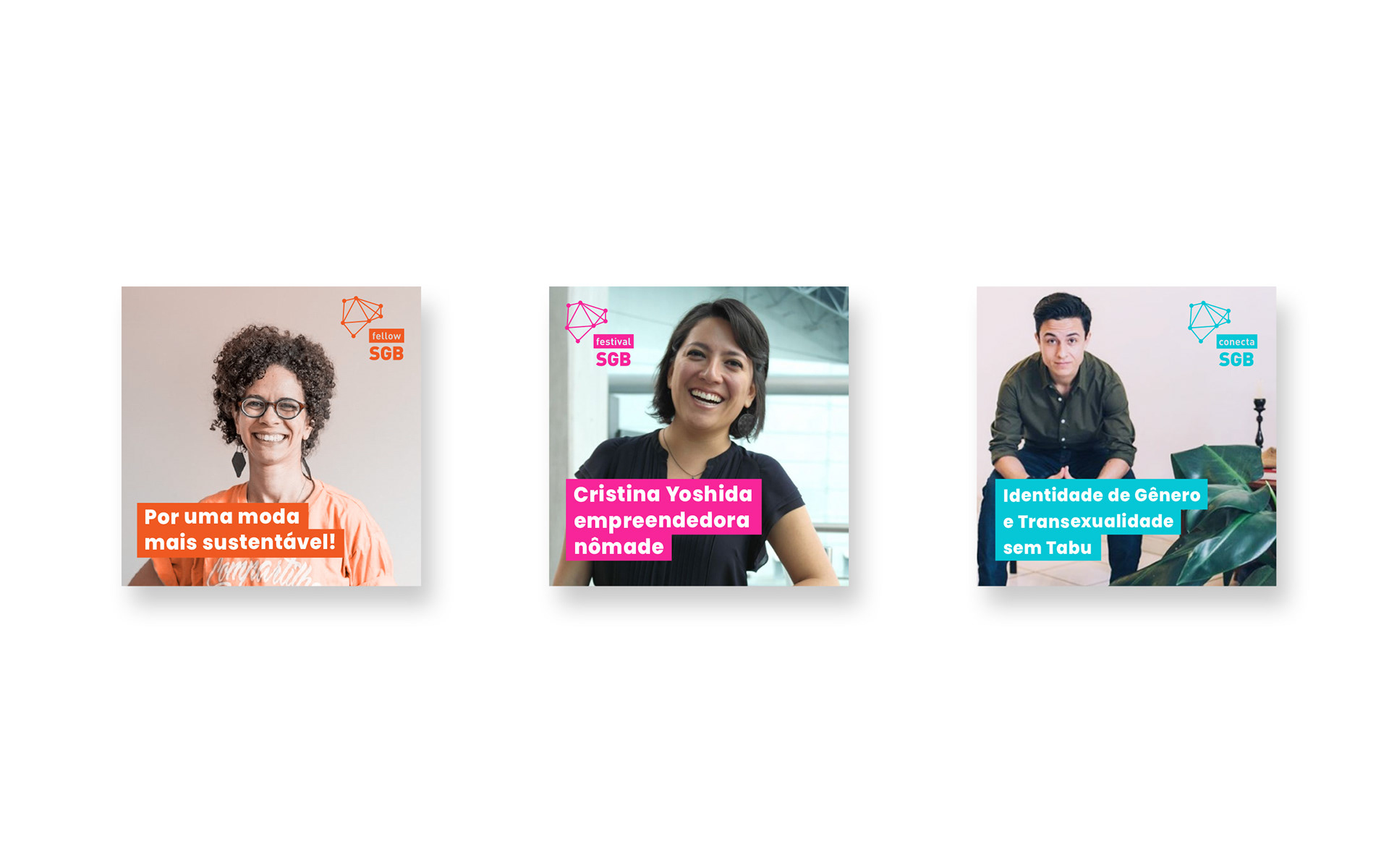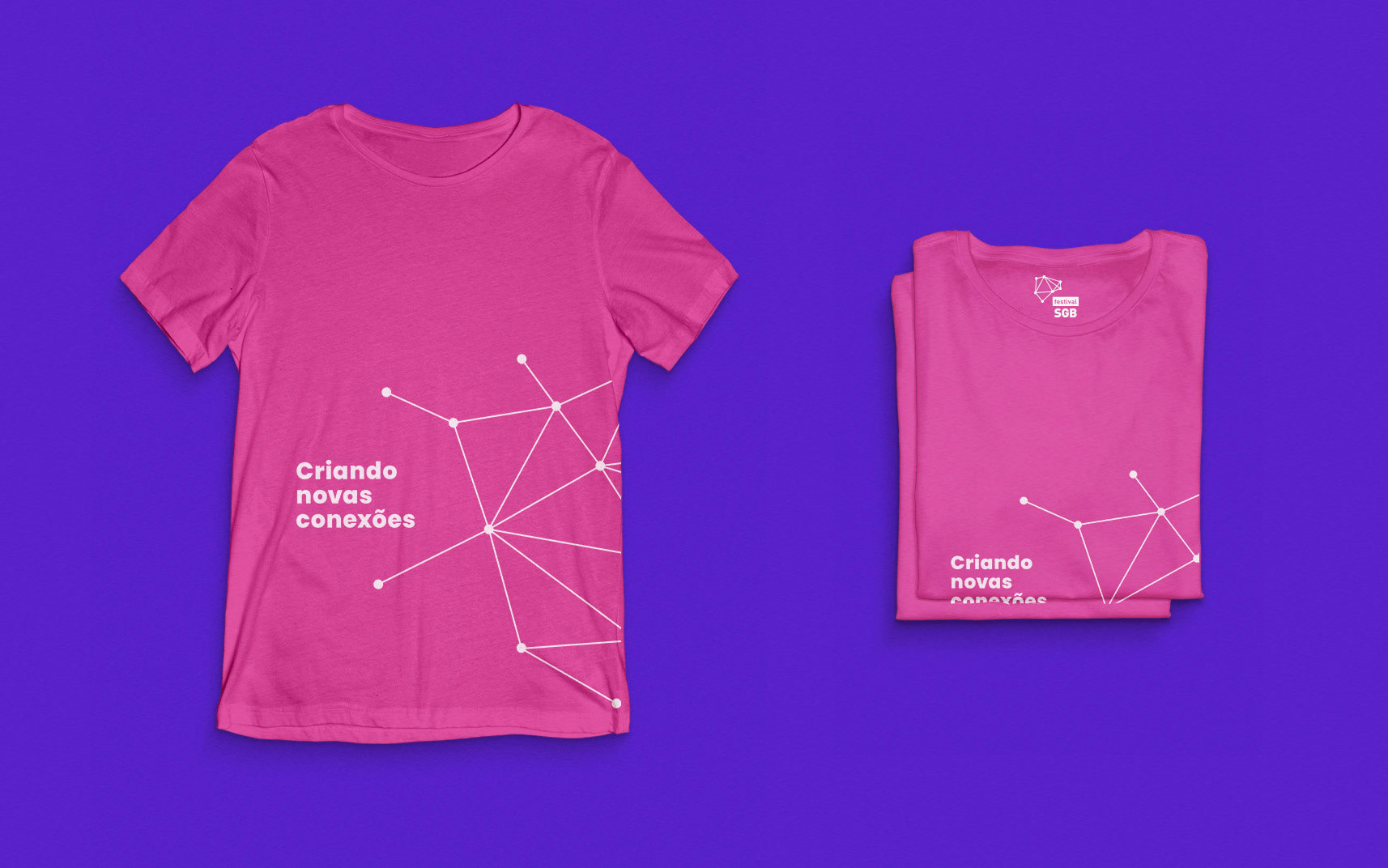 O ponto de partida foi entender como a marca Social Good Brasil era vivida e percebida pelas pessoas. Conduzimos pesquisas, questionários e entrevistas para entender como a instituição é, e como pretendia ser daqui para frente: jovem, otimista, inovadora, impactante e tecnológica.
Nessa etapa de pesquisa, também ficou evidente a paixão e o valor percebido para o símbolo da marca atual, que representava sua comunidade conectada e inovadora.
Após entendermos profundamente o momento da empresa e a importância de sua transformação, buscamos organizar e corrigir os problemas com arquitetura de marca. Decidimos estabelecer uma arquitetura monolítica, que sempre usa e reforça a marca SGB ao utilizá-la em todas as demais marcas, de forma igual.
Resolvemos dar mais vida à metáfora visual das redes de conexão, pouco usada até então. Exploramos novas formas de

expressá-la, onde as linhas e pontos interagem com as fotografias e textos. Assim, criamos um universo flexível e ao mesmo tempo consistente.
The starting point was to understand how the brand Social Good Brasil was perceived by people. Research, questionnaires and interviews were conducted to understand what the institution is and how it intends to be from now on: young, optimistic, innovative, impactful and technologic. 
At this research stage it became evident the passion and value associated with what was the current brand, which represented its innovated and connected community.
After acquiring a deep understanding of the company's present moment - and the importance of its transformation - we sought to eliminate the brand's architecture problems. We opted for a monolithic architecture which reinforces the SGB brand through repeated use of its name in all other sub brands. 

Finally, we decided to boost the grid visual metaphor, which was seldom used at that time. New ways to express it were explored, and we came up with lines and dots which interact with pictures and texts. That way a universe both flexible and consistent was created. The result can be seen in the pieces created by SGB's internal marketing team. We've included some examples that illustrate how the guidelines created provide a easy way to create new content and reinforce the master brand.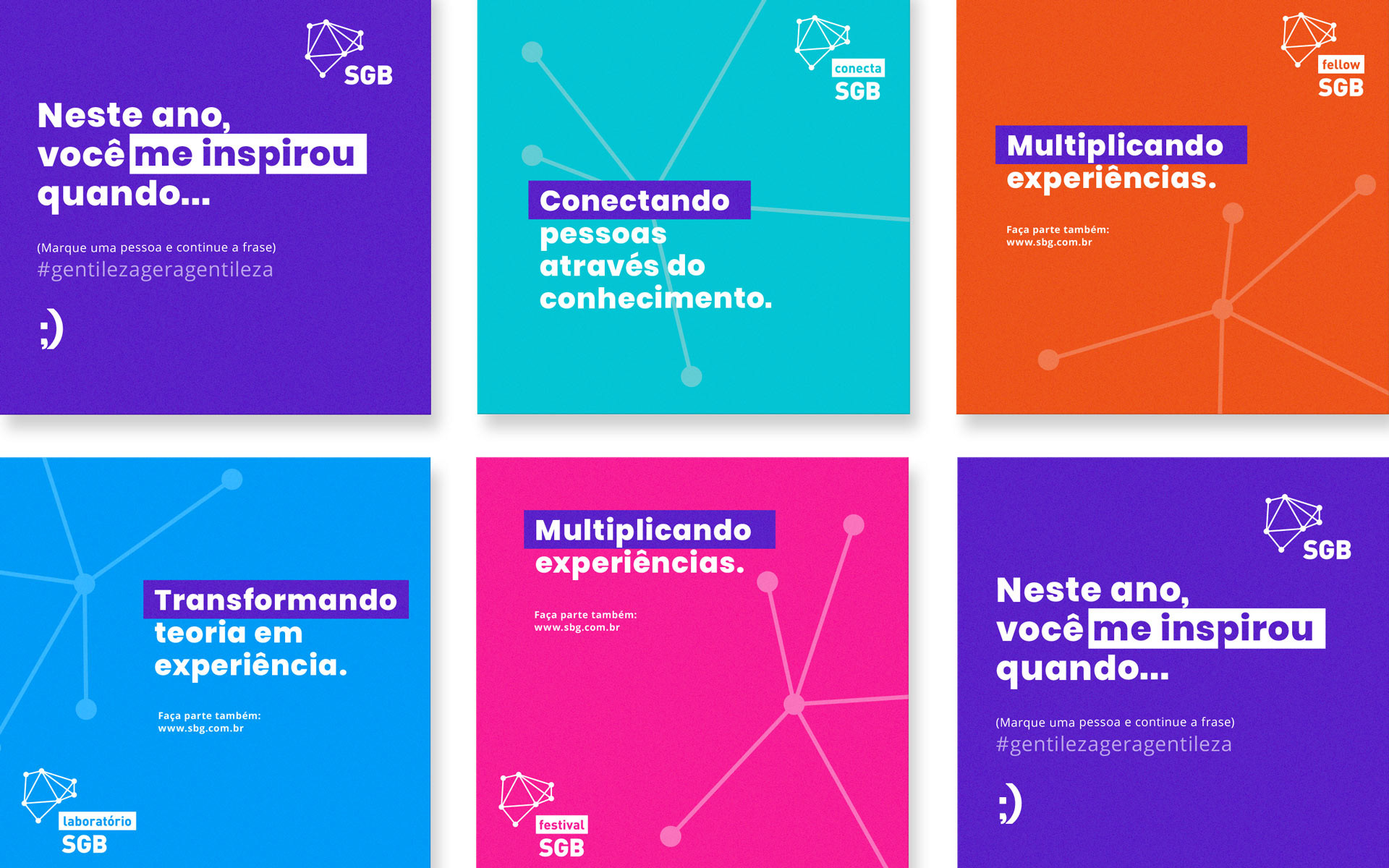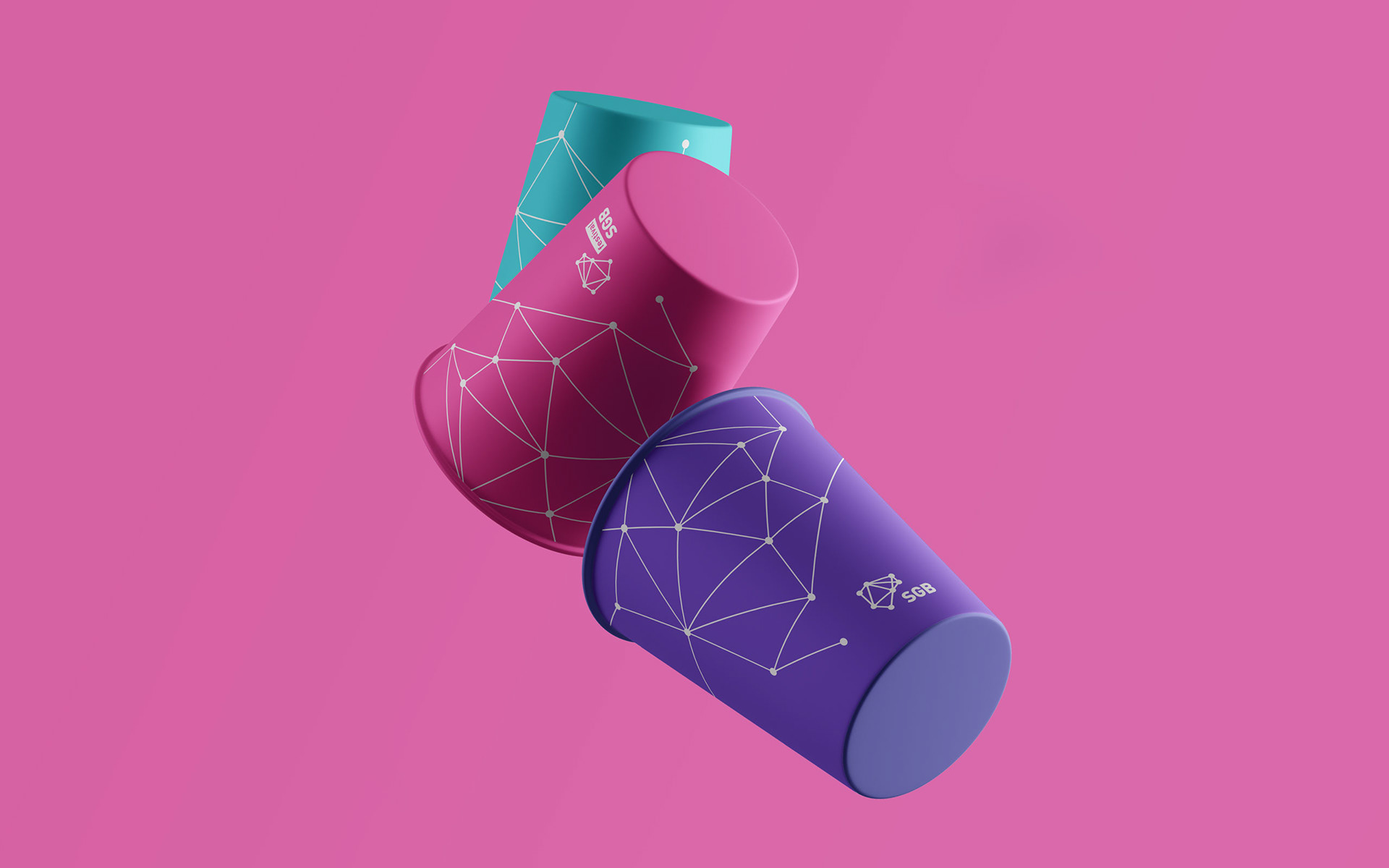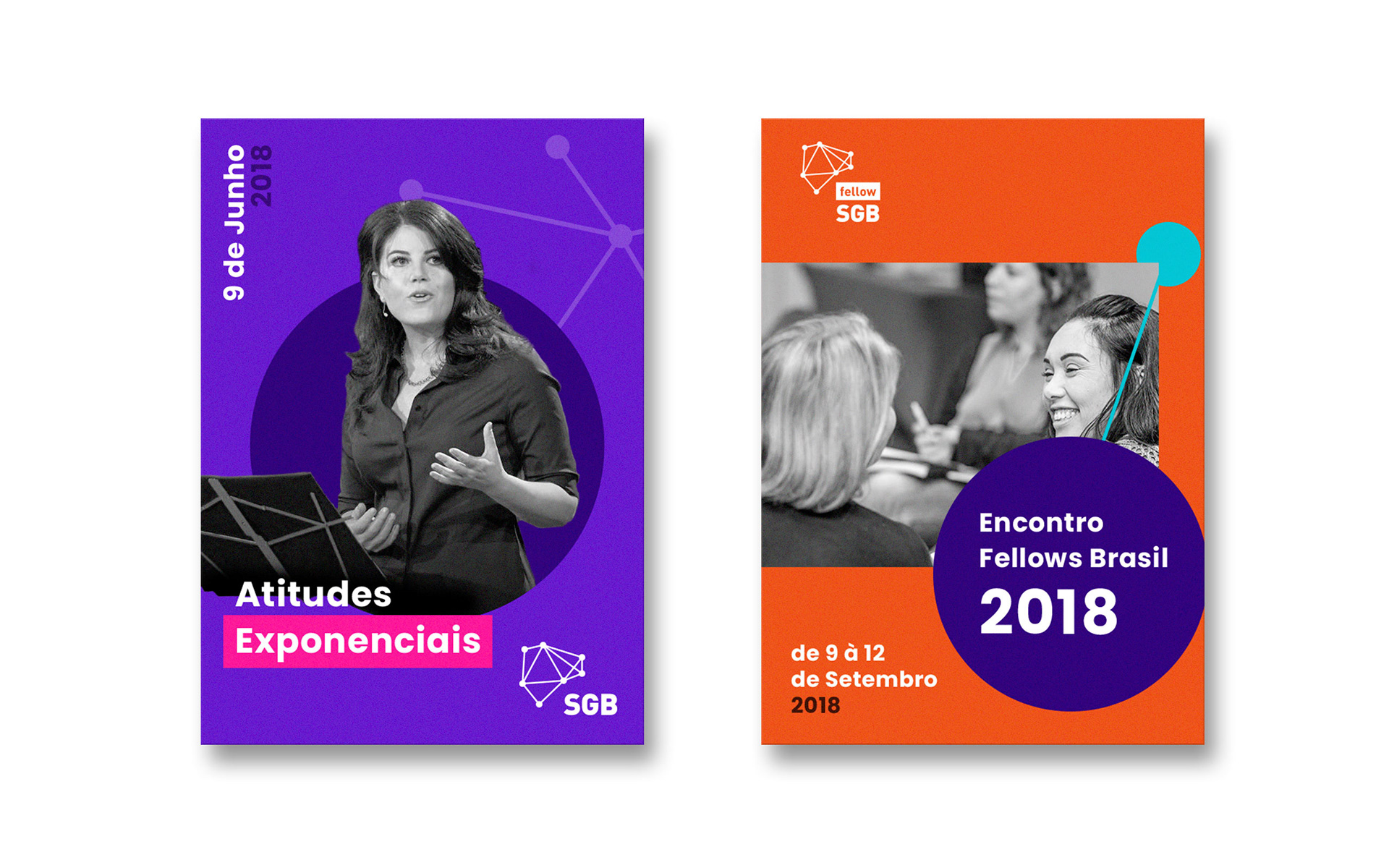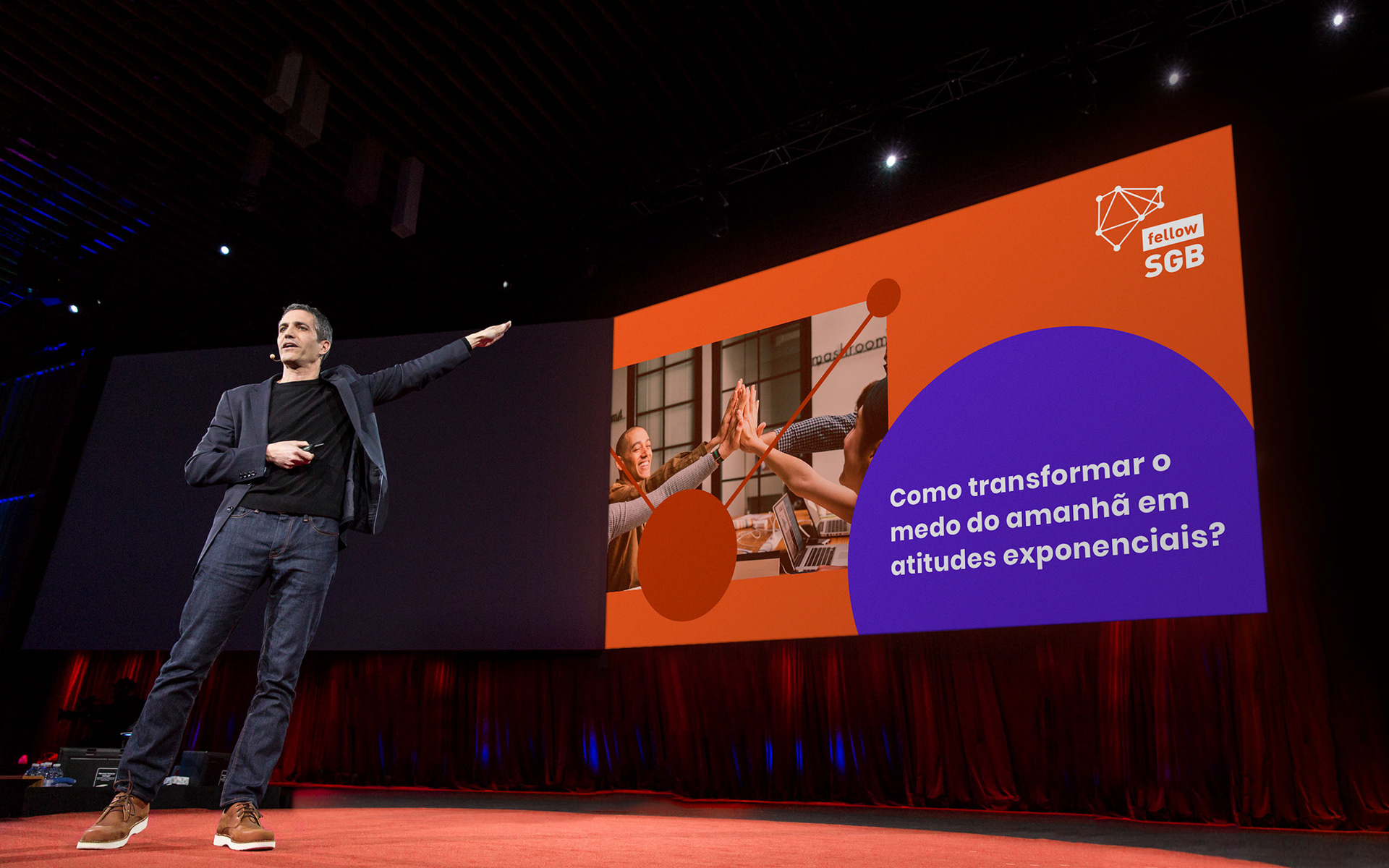 Mantivemos o símbolo, realizando refinamentos técnicos para criar um sistema de redução responsivo para o uso da marca em diferentes

dispositivos. Ajustamos ângulos, conectamos os pontos com mais precisão e variamos a espessura de traço para manter o peso da marca em tamanhos menores.
The symbol was kept, but technical refinements were conducted to improve scaling throughout different devices. Angles were adjusted, the dots were better connected and the linework thickness was altered to keep the brand weight balanced when used at reduced sizes.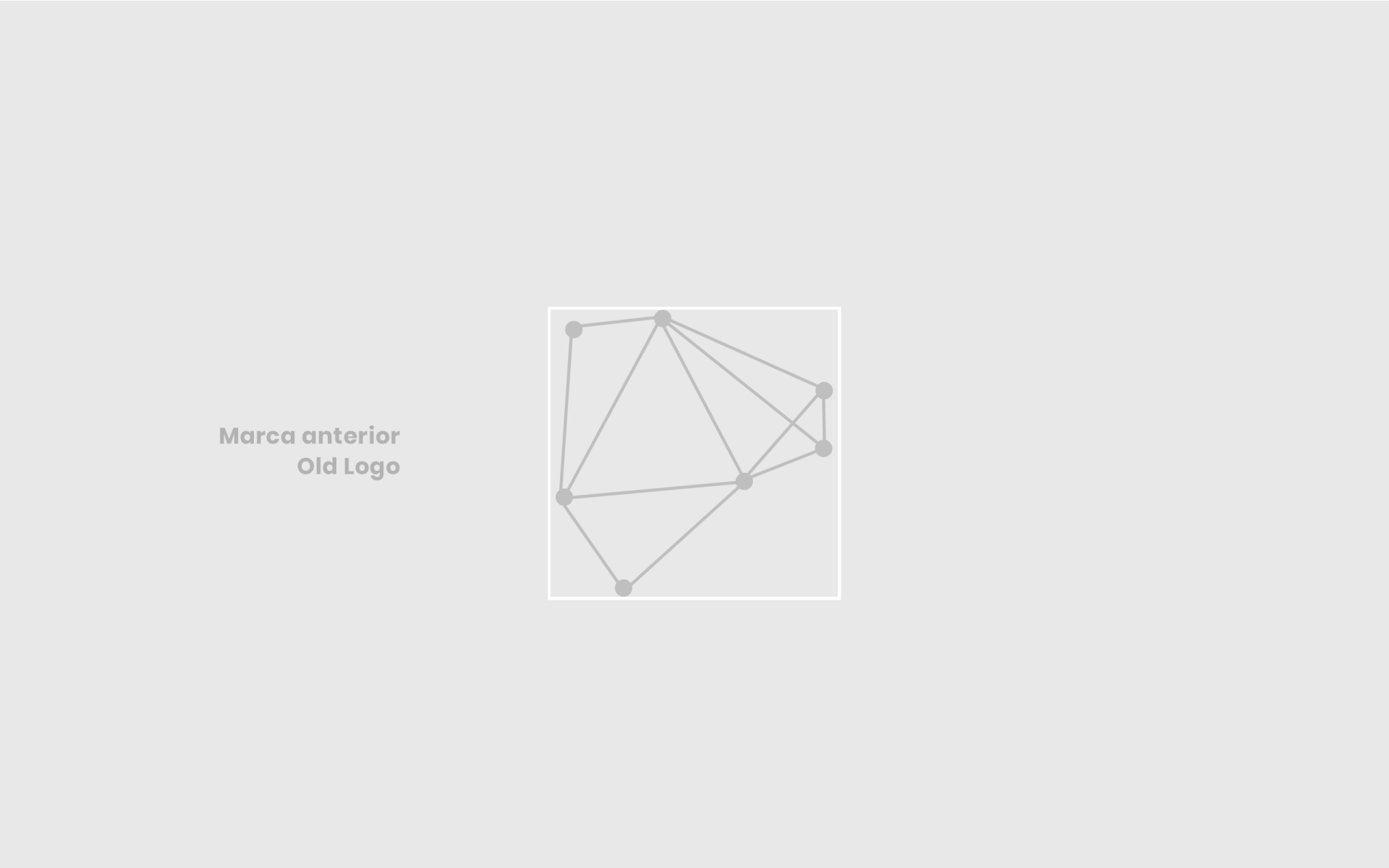 As linhas de conexão do símbolo anterior não atingiam o centro dos círculos, ajustamos esse detalhe.
The connection lines from the previous symbol didn't cross  the circle's center, so we fixed that.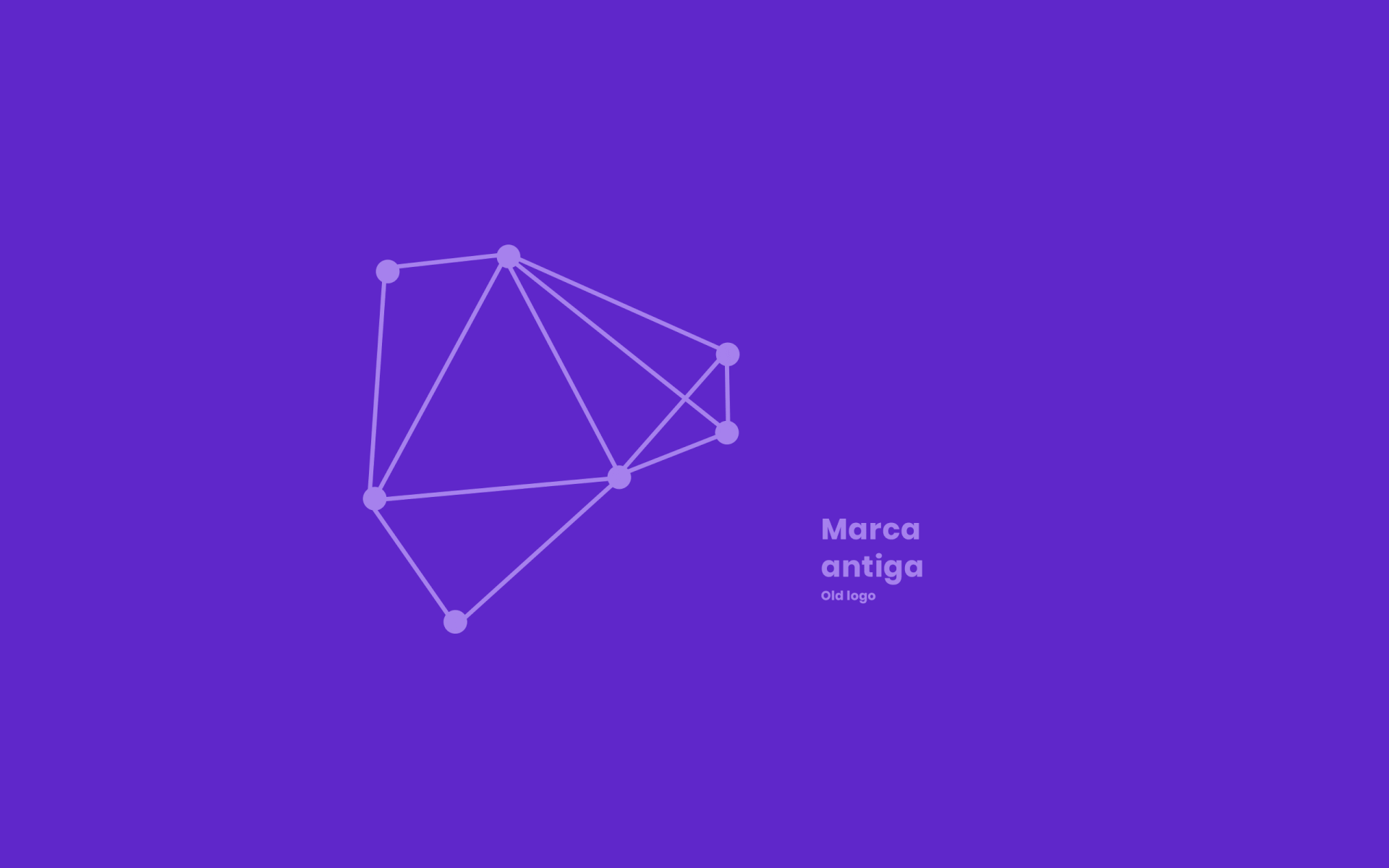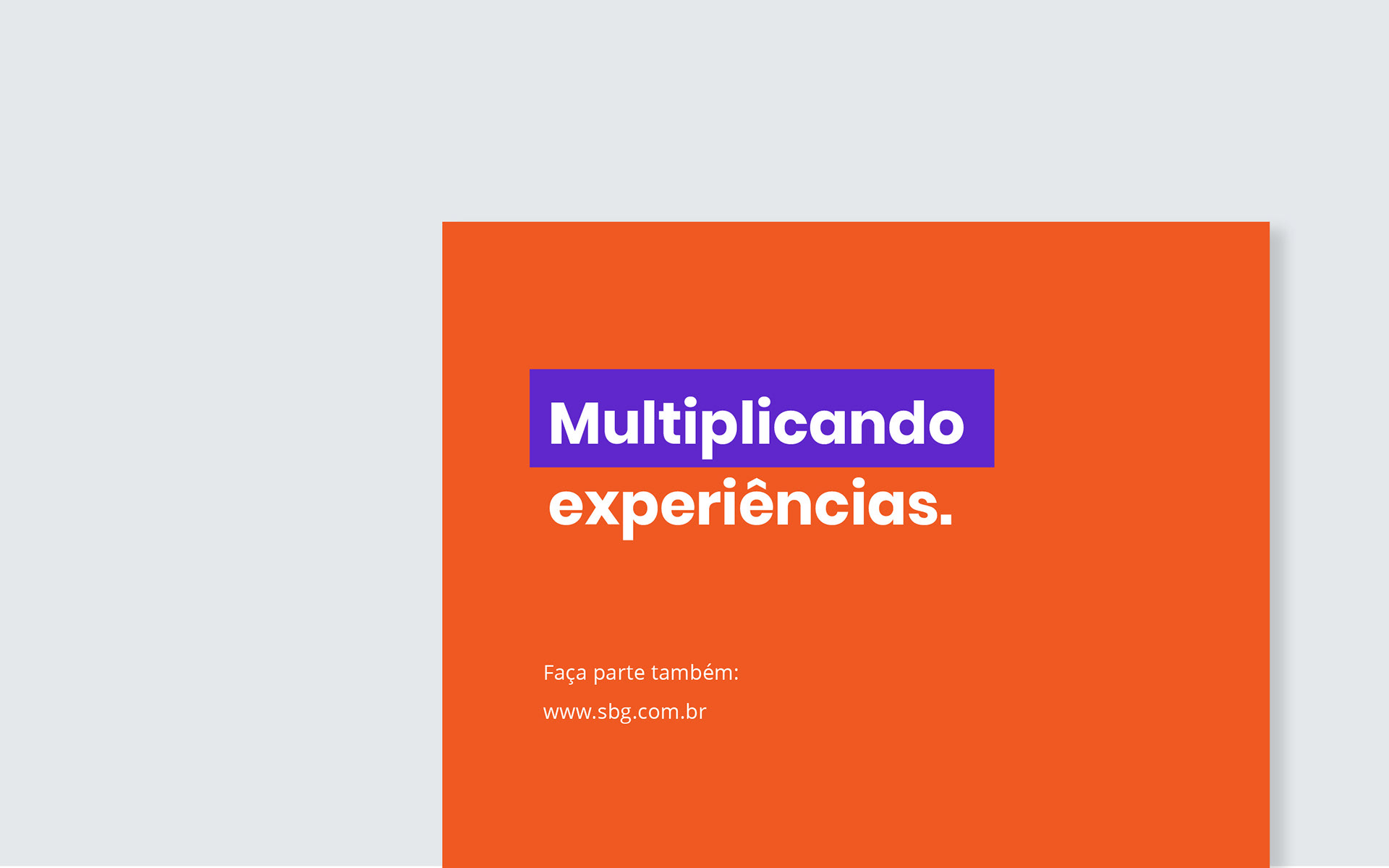 Utilizamos as cores para diferenciar cada programa, ordenando dos mais racionais e tecnológicos (azul) para os mais humanos e emocionais (laranja). A marca mãe é a mistura de ambos os lados, um roxo tecnológico e humano.
​​​​​​​
Colors were used to differentiate between each program, ordering from the more rational/technological ones (blue) to the more humane/emotional (red). The master brand is a mixture between both by using purple, which is at the same time humane and technological.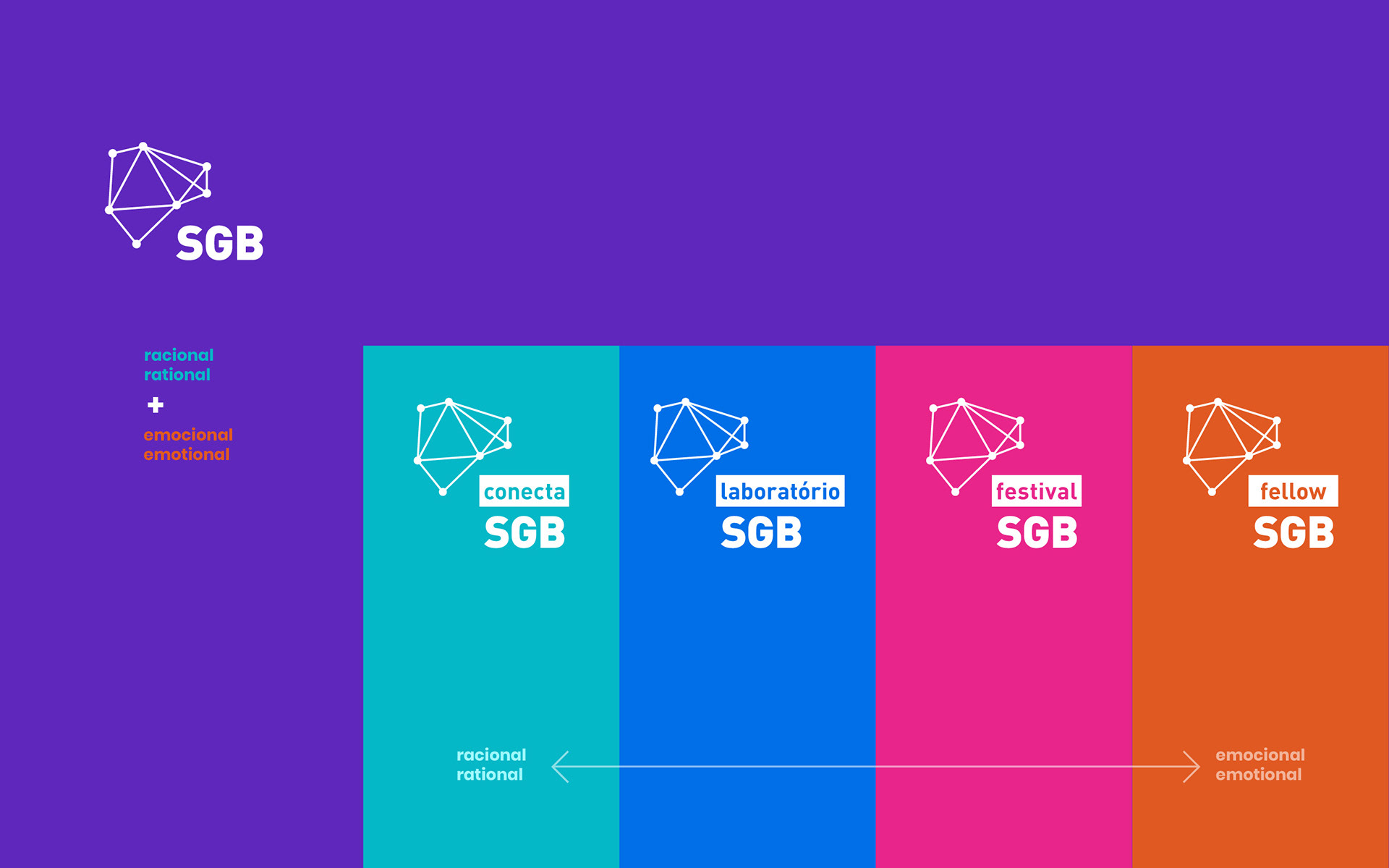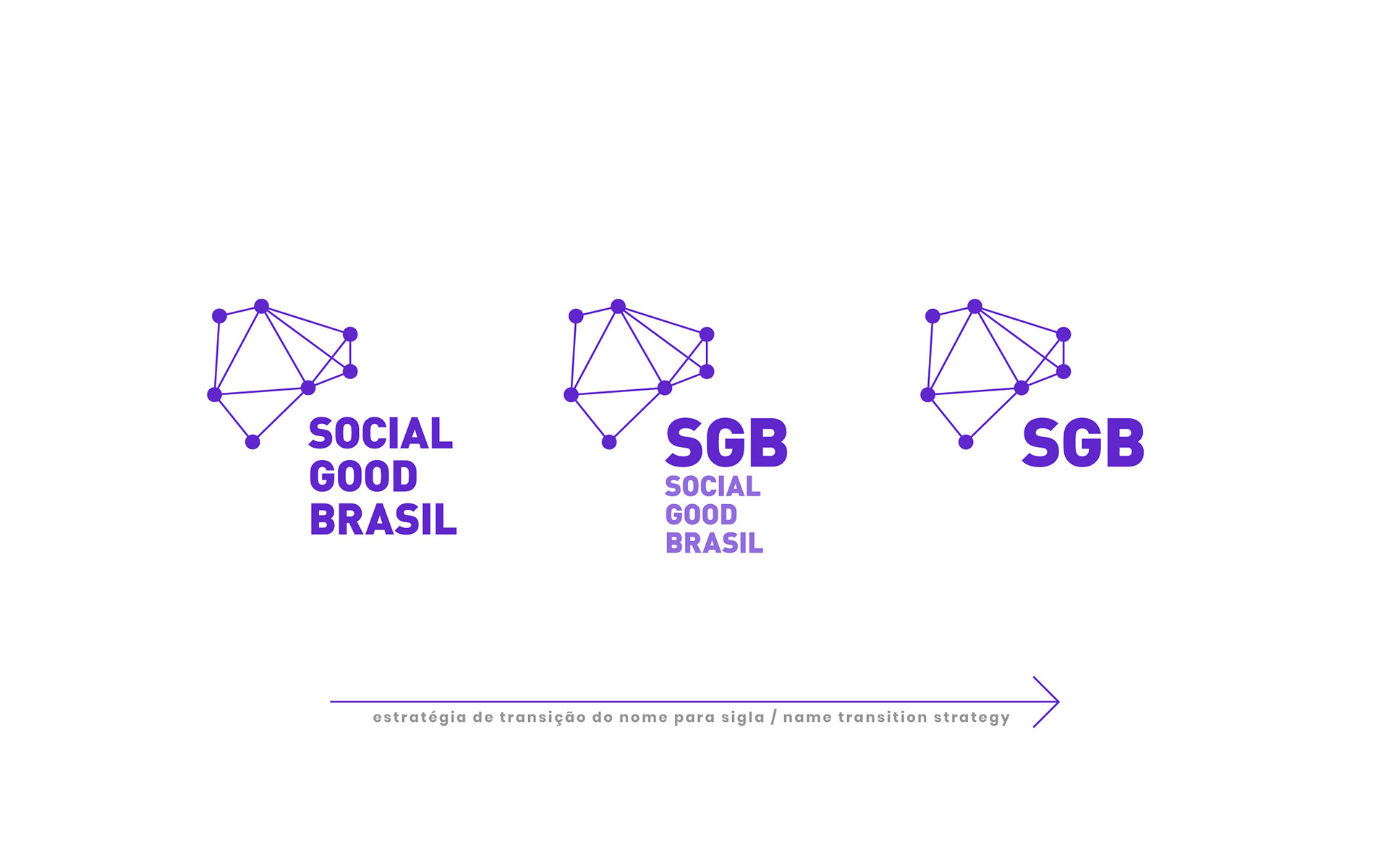 Na imagem acima, ilustramos a estratégia de transição do nome Social Good Brasil para a sigla SGB ao longo do tempo. Usando a sigla e o nome completo em conjunto em um período de transição.
In the image above we show the transition strategy from Social Good Brasil to the acronym SGB. Utilizing the acronym and full name in conjunction during a transition period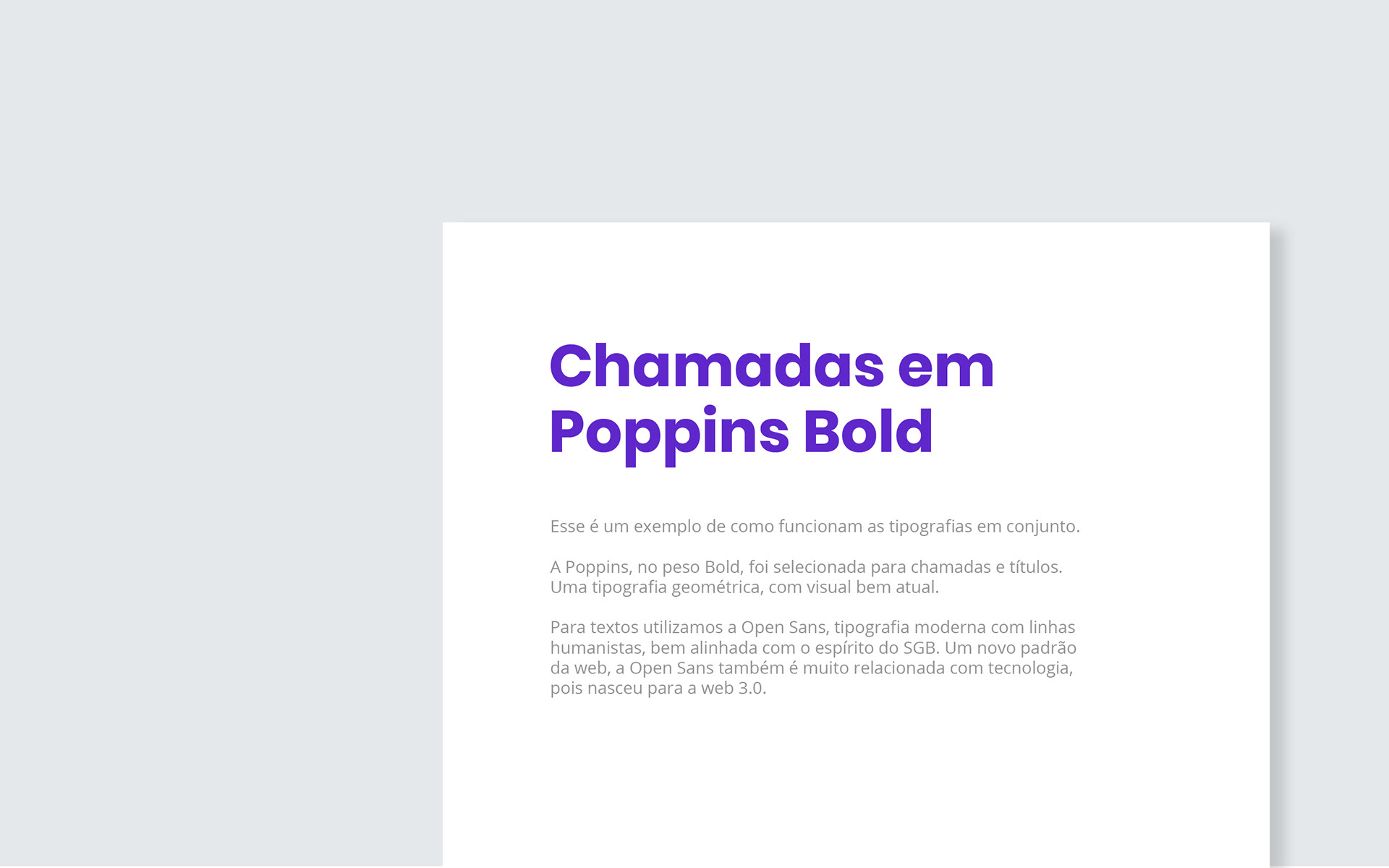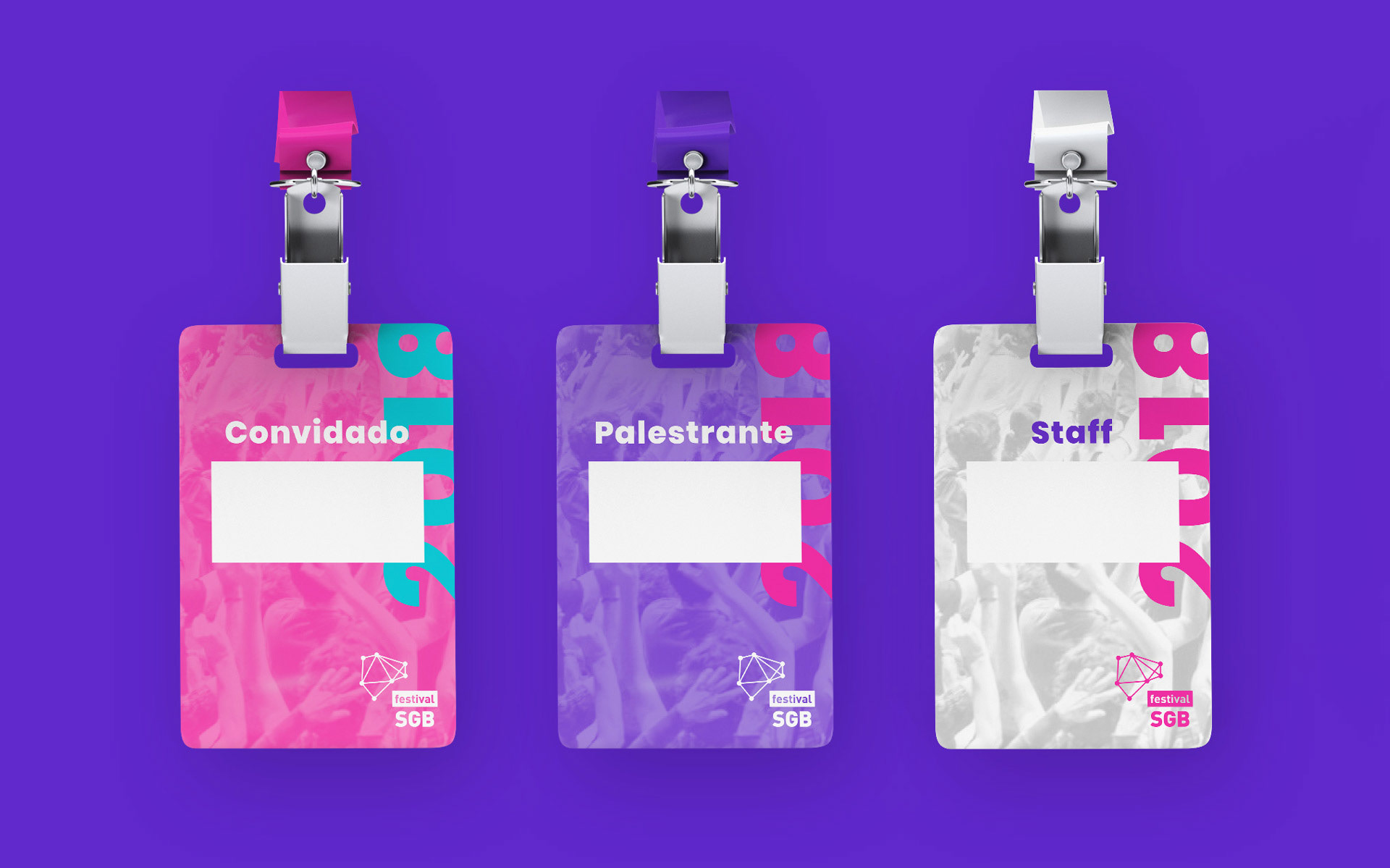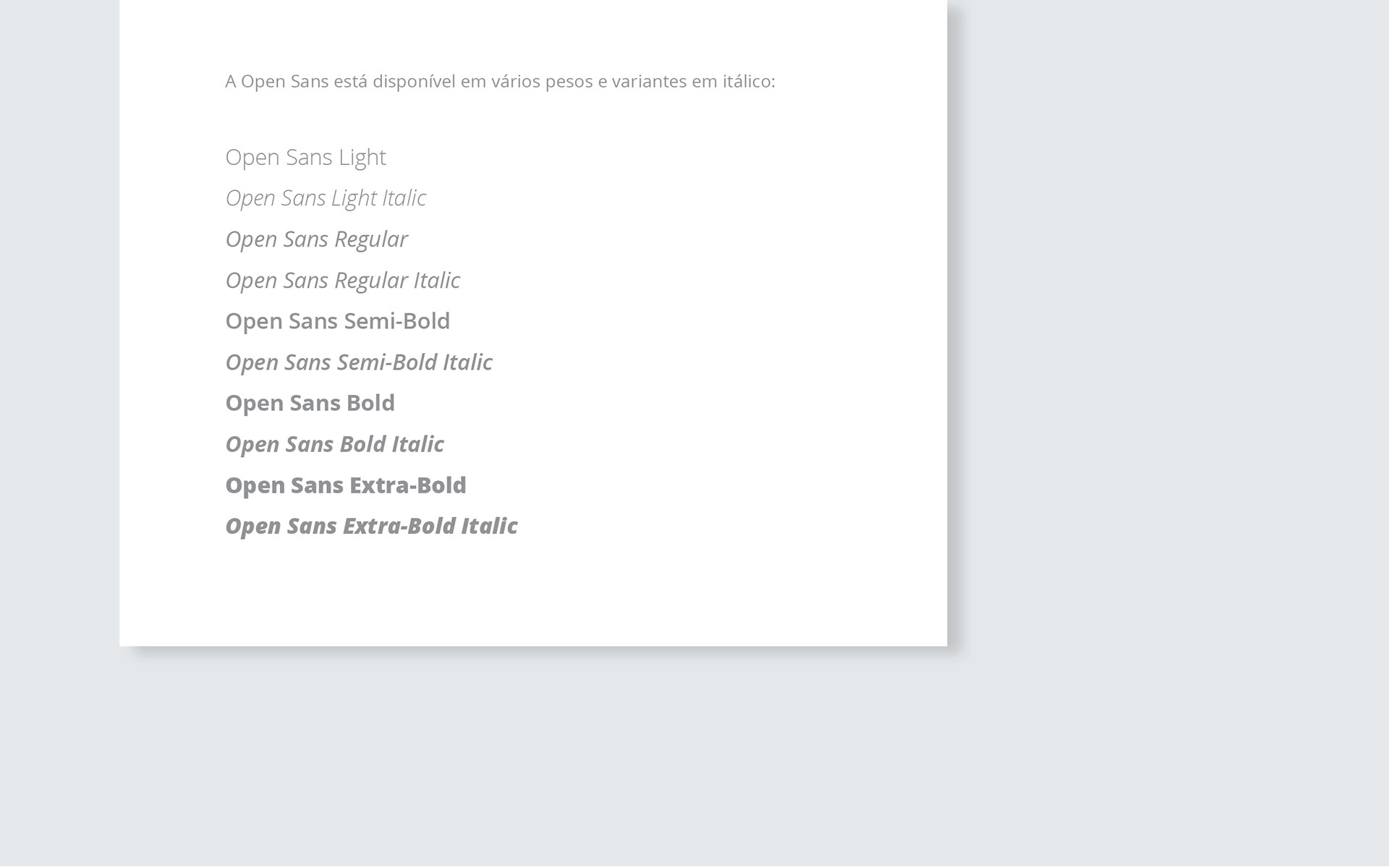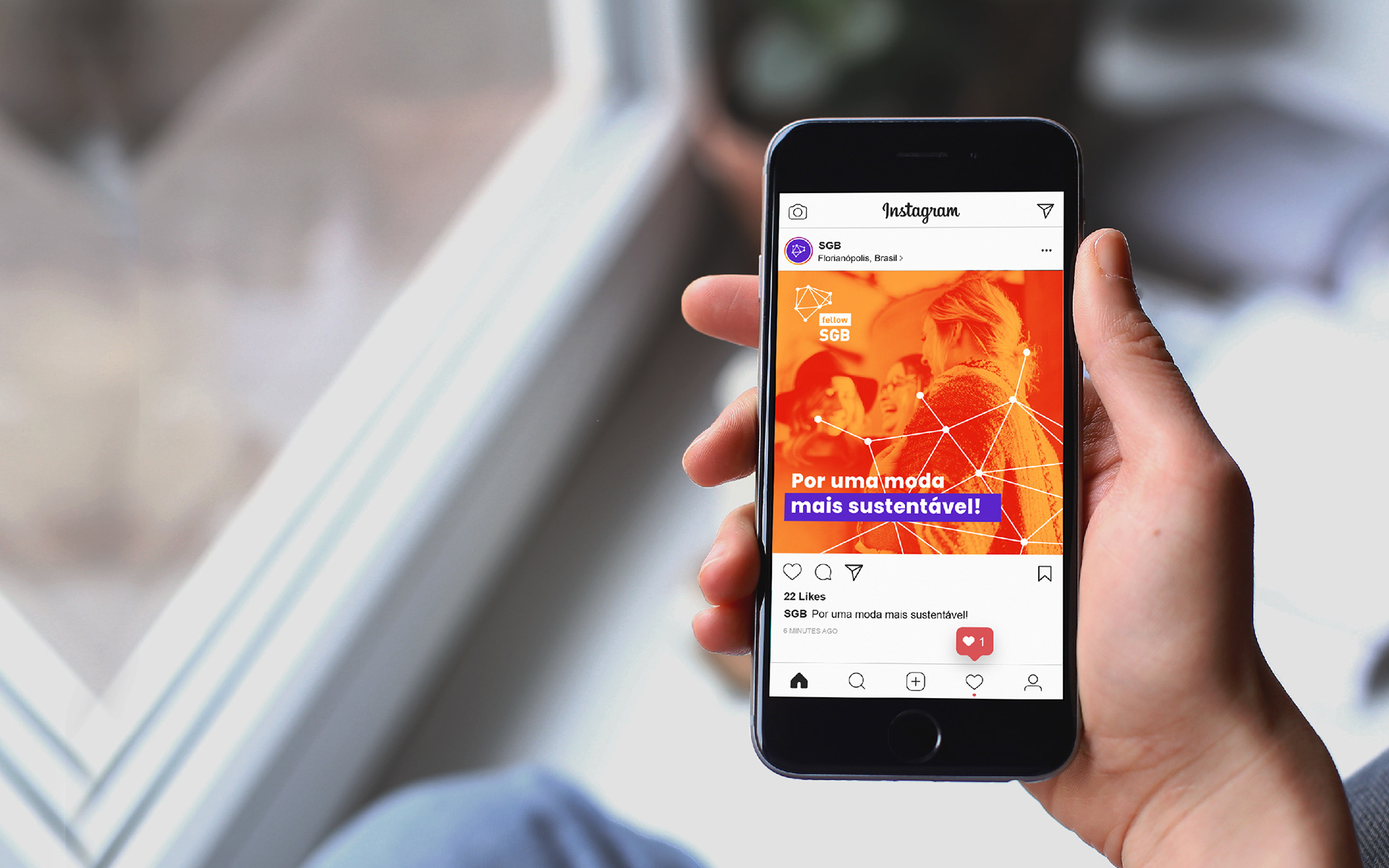 Conheça mais sobre essa iniciativa incrível de impacto social:
Click here to learn more from this incredible social impact initiative: